…where everyone deserves to…
At Unwine'd we offer more than just a drink, it's a focus on YOUR experience – our goal is to help you kick back, relax, and make memories with family and friends while enjoying wines in a different way than ever before.
Unwine'd is Rochester's first and only interactive wine experience nestled in the heart of the historic midtown district in downtown Rochester, NY.
As local Rochesterians we can't wait to meet you and laugh the night away at one of the city's many new, modern, and trendy hot spots!
Cheers to you for letting yourself Unwine'd.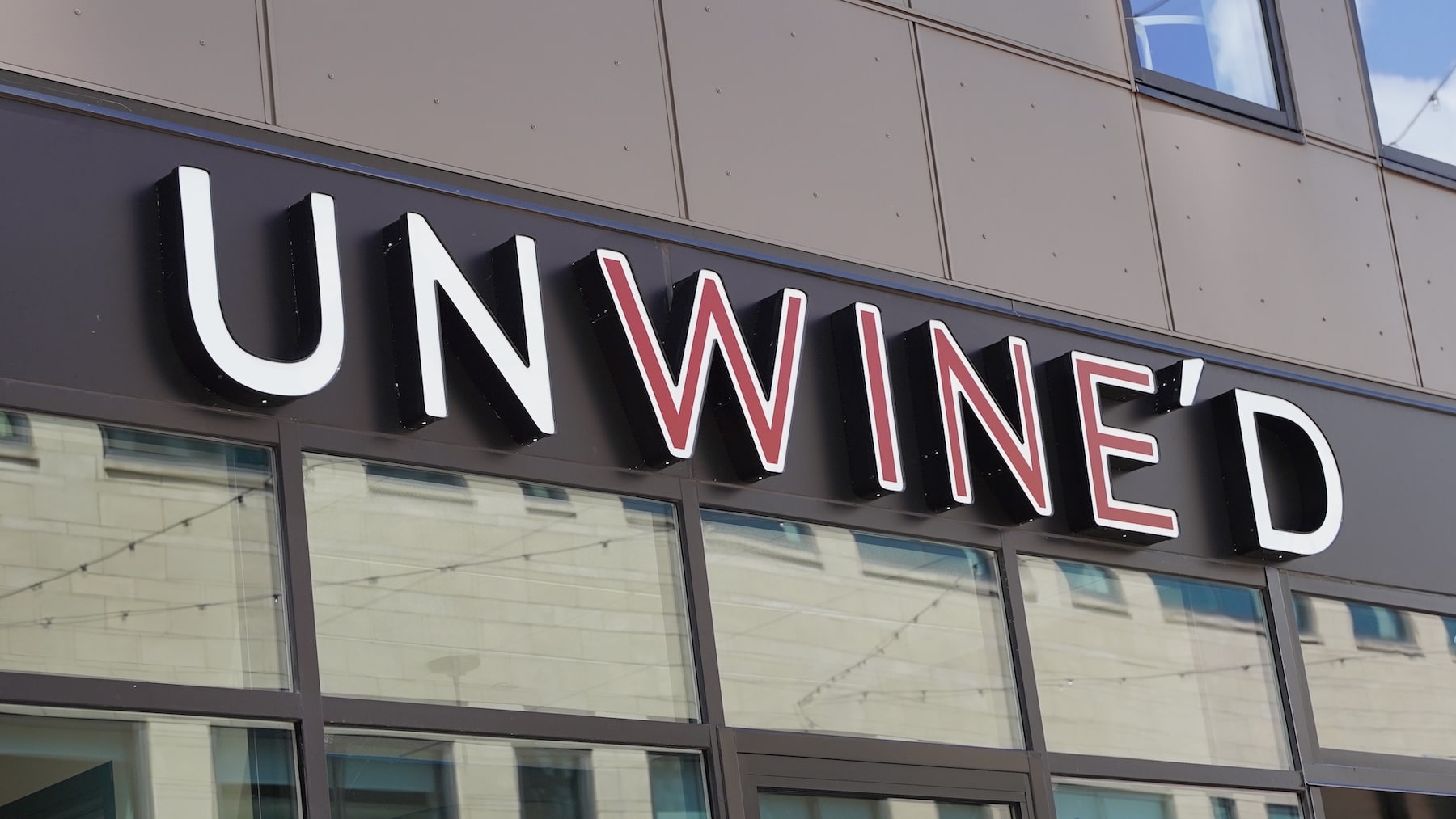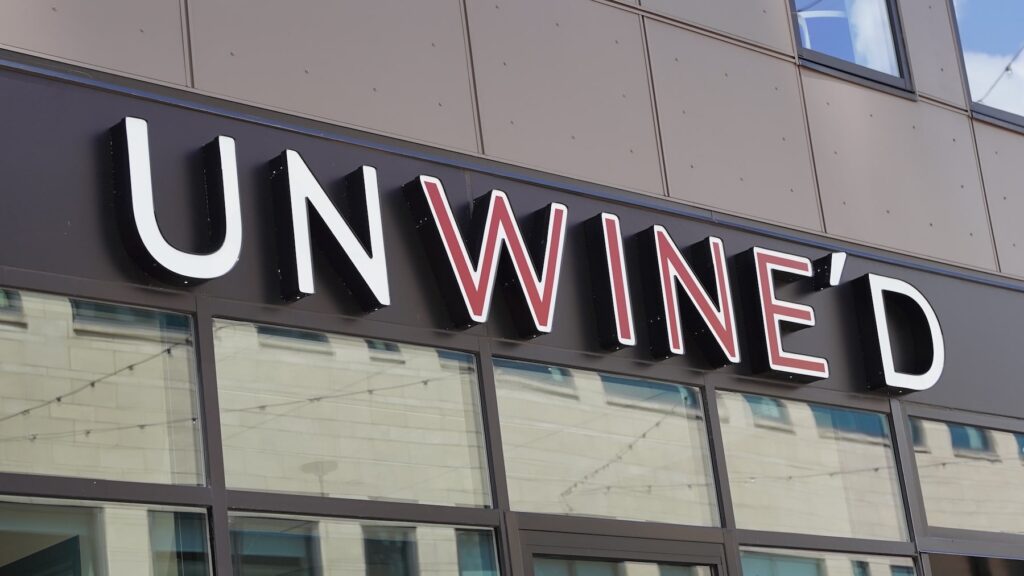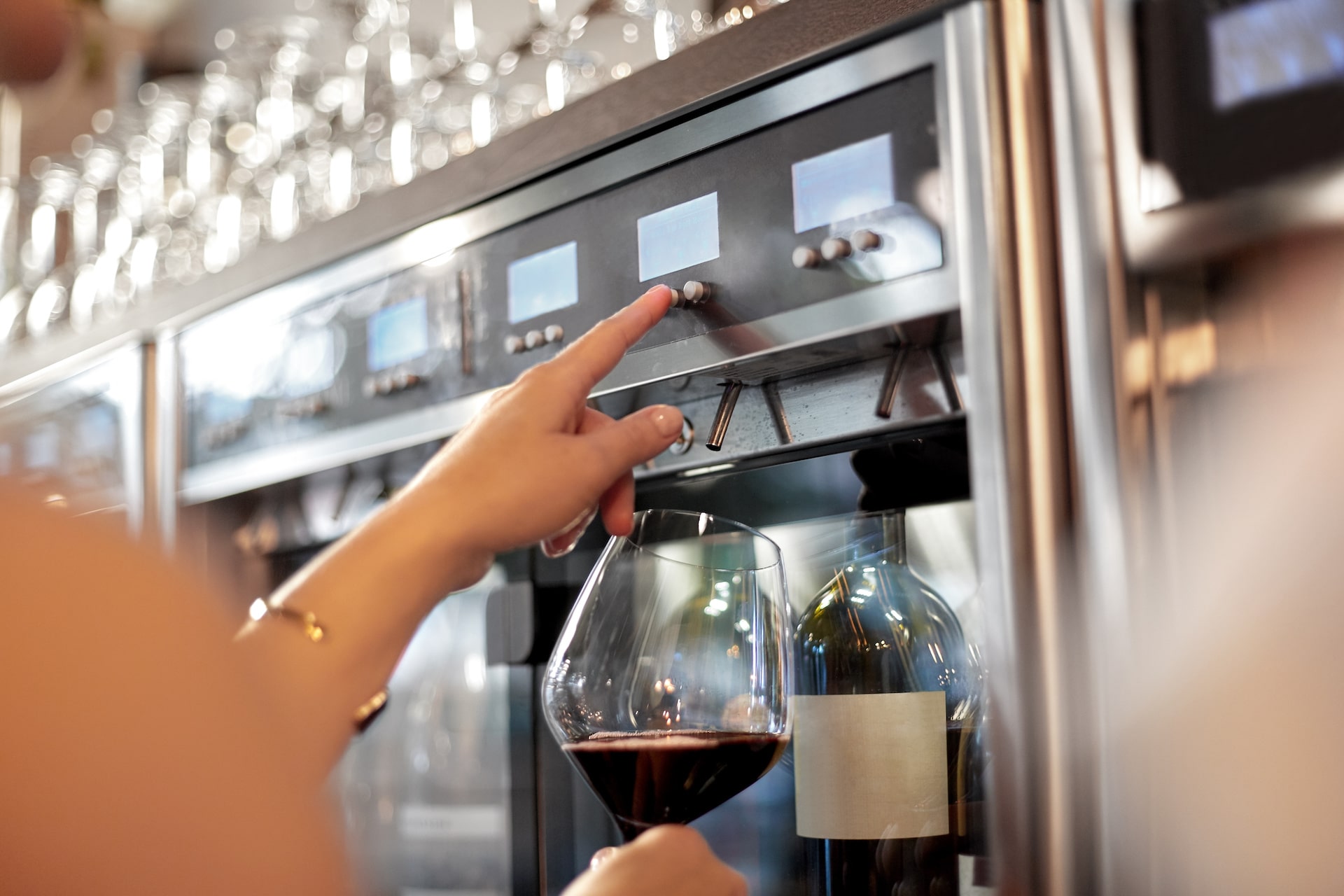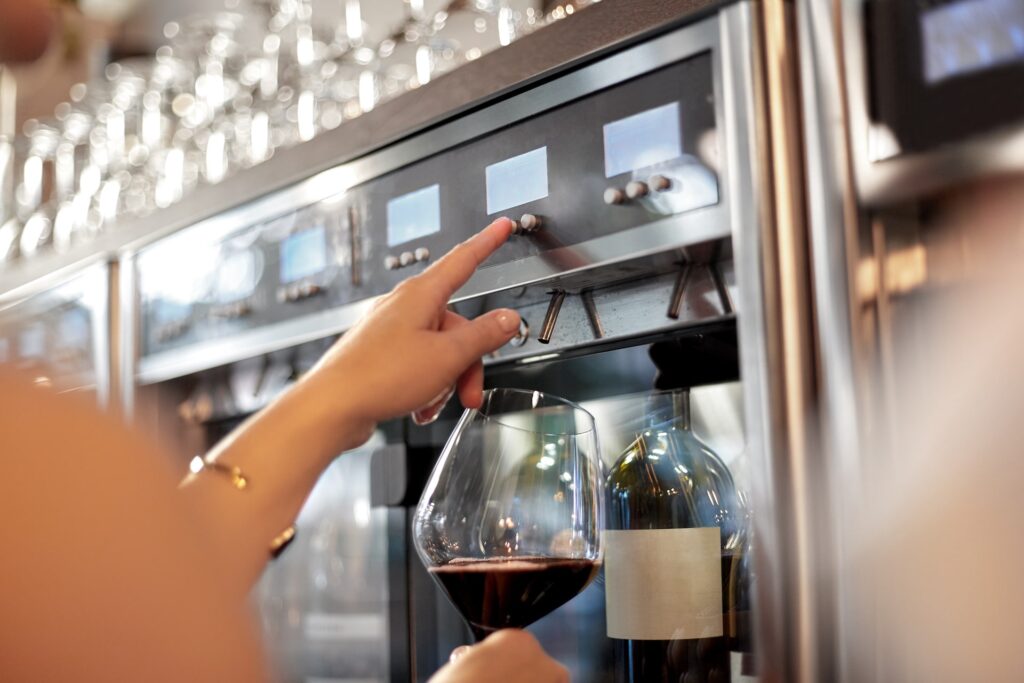 DISCOVER YOUR NEW FAVORITE WINE BEFORE YOU BUY
Our revolutionary beverage control and management system ensures every glass is poured with precision, allowing you to enjoy your favorite wine to the fullest. With over 40 wine bottle options, you can explore new flavors and find your next favorite wine.
StarT Your Wine Adventure
Learn more about our self-serve and interactive wine bar.
Think outside the bottle…with 40 different, rotating varieties of wine available via our self-pour dispensers we provide a vast selection for wine lovers, enthusiasts, or those just out for a fun night on the town.
Do you love making others laugh? We are seeking friendly and energetic individuals to join our Unwine'd family today!
Our revolutionary beverage control and management system ensures each glass is poured with precision every time.
Our welcoming atmosphere sets the perfect tone for any occasion. Whether it's a birthday bash, corporate event, or a casual get-together with friends, our space is ideal for private parties and events. Book your next event at our wine bar today.
LOCAL EVENTS in Rochester, NY
Checkout what's happening around us in Rochester, NY.
Book your next event with us at Unwine'd in Midtown Plaza.
260 E Broad St, Rochester, NY 14604, United States – Suite 130
Monday – 12 pm-9 pm
Tuesday – Closed for Private Events
Wednesday – 12 pm-9 pm
Thursday – 12 pm-9 pm
Friday – 12 pm-10 pm
Saturday – 12 pm-10 pm
Sunday – 10 am-4 pm
Midtown Plaza provides several parking options:
FREE Visitor Parking Lot at E Broad St & Chestnut St
FREE Underground Parking in the Midtown Parking Lot – Accessible from E Broad St, Clinton Ave *Free Validation Available

Street parking: Free on weekends & after 6 pm on weekdays
Say Hello or stop in to visit us.
ROCHESTER, NY'S ONLY INTERACTIVE WINE BAR
Visit our brand-new location and indulge in the perfect pour, with over 40 different wines available to try before you find your new wine love! Plus, head next door to 260 Wine and Spirits to bring home your favorite by the bottle. Join us today at 260 East Broad Street, across from Branca Midtown!